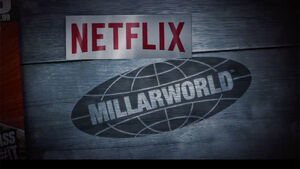 The Millarworld Cinematic Universe, also called the Mark Millar Film-TV Universe[1], the Millarworld Universe[2], or Netflix's Millarworld[3], is a TV series and film franchise that is based on Millarworld comic book series. The Millarworld Cinematic Universe contains all Millarworld adaptations that were licensed to Netflix after the Netflix acquisition of Millarworld. All of the TV series and films in the Millarworld Cinematic Universe are live-action, except for Super Crooks, which is animated[4].
Media
Films
Shows
Cancelled Shows
References
Community content is available under
CC-BY-SA
unless otherwise noted.